The Allscripts Tobacco Road Marathon features over 20 miles of the American Tobacco Trail (ATT), a former railroad line turned rails-to-trails. Both races start and finish at the USA Baseball/Thomas Brooks Park. The course is mostly flat with only gradual inclines and declines ending with a fast downhill finish. Up to one six runners qualify for the legendary Boston Marathon, and all runners benefit from that fast course and ideal temperatures (averaging in the 40's and 50's Fahrenheit). It is a great setting for your personal record; we even have a bell for you to ring and celebrate your BQ or PR at the end!
Note: While the course is called a "trail," it is NOT a trail like an unpaved single-track course. It is more like a greenway and is wide enough to pass other runners throughout the course.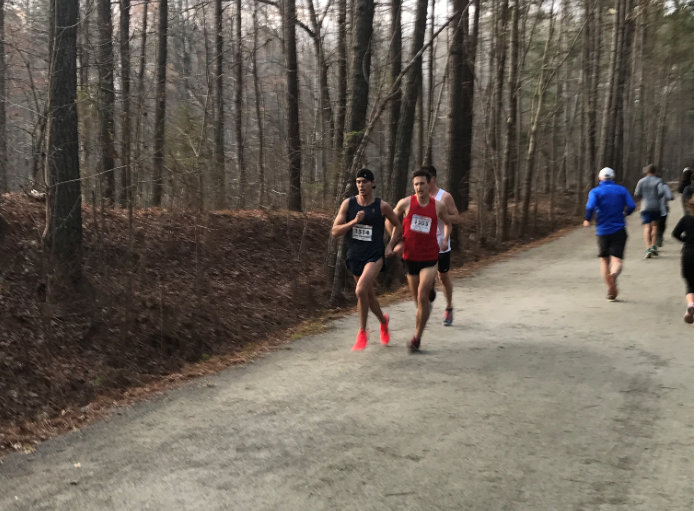 Both the Allscripts Tobacco Road Marathon and the Feetures! Half Marathon courses are USA Track & Field (USATF) certified. They start together and share the same paved road for slightly over two miles. Upon reaching the American Tobacco Trail, the full marathon turns north and the half turns south. For the Full Marathon, the north leg is a paved greenway with crushed granite on the side which gives runners a choice of surfaces to run on through mile 14, returning to the point where the two courses diverged. From there, the two distances share a surface of crushed granite "compacted screenings," and both end returning the two miles to the finish at Thomas Brooks Park. The races begin at 7:00 AM, and the course closes at 2:00 PM providing seven hours for either distance. A total of up to 4000 participants will run these events.
Course Highlights
Full and half marathon run the same course for 2.5 miles to and from the American Tobacco Trail (ATT)
Full marathon has 21 miles on the ATT and the half marathon has 8 miles on the ATT
Boston Qualifier (one in six runners)
Mostly flat with only gradual inclines and declines...and a downhill finish that help runners achieve their fastest times
Few turns and minimal vehicular traffic on the course
Bell at the finish line to ring when you finish with a Personal Record or Boston Marathon qualifying time!
Download Maps:
USA Track & Field (USATF) Certified Courses (Certification numbers -
Full Marathon 13106NW
,
Half Marathon 13105NW
)