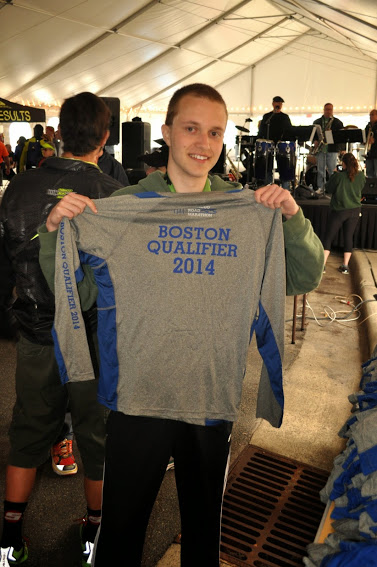 We like to recognize great accomplishments at the Tobacco Road Marathon! When you cross that finish line with a Boston Marathon qualifying (BQ) time or a personal best (PR for personal record), ring our celebratory bell so we can all share in your accomplishment! The bell is just beyond the finish line.

After you make it through the finish line, collect your medal, and refuel at our post-race party, stop by our awards table. We have a special Boston Qualifying t-shirt for you. Be proud of your accomplishment, we sure are!

Qualifying standards for the Boston Marathon are posted on their site and are defined by the Boston Athletic Association.

Keep in mind that 10 percent of Tobacco Road Marathon runners qualify for the Boston Marathon; that's why our event, conducted on the fast, flat American Tobacco Trail is known as a "Boston Qualifier."